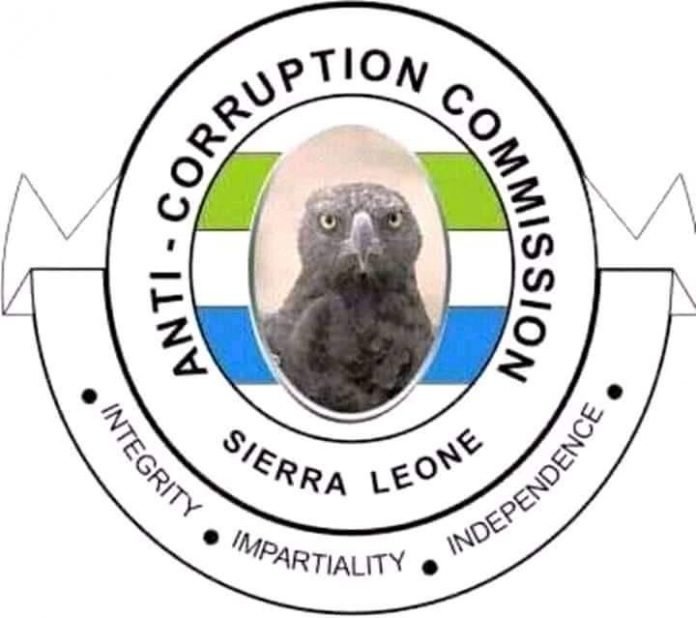 Questions about who polices the Police have been answered with the raid of the Congo Cross and Lumley Police stations by the country's Anti-Corruption Commission last week. Acting on intelligence of a police racket in operation at the two stations, the commission launched a surprise raid and arrested 8 police officers on allegations of extorting money from Motor Drivers across the country and the payment for Land reports on requests sent to the station from the Lands Ministry for members of the public.
According to sources the drivers are requiring on a daily/weekly basis to pay a logging fee of up to Le50,000.00, and payment for land reports requests sent to the police by the Ministry of Lands for members of the public. Similar raids and arrests were made at Shell in the East of Freetown, where a collection racket similarly existed.
Reports received by the ACC further establish that the police have, for over a decade, been illegally demanding that vehicle drivers pay the amount of Le50,000.00 weekly or similar amount daily, as logging fee (booking). This in effect renders those drivers who comply with this demand, immune from being held liable for any offenses, thereby giving them a carte blanche for crime. The ACC Intelligence team has been surveillancing police stations for weeks and they confirmed that the traffic Section at various police stations and posts were in deed engaging in this illegal activity. It is alleged that the said activity has been happening to the knowledge and sanctioned of the top hierarchy of the police, who also had their share in the corrupt cartel. The ACC will also probe into this allegation.
The raids and arrests were carried out by the ACC with the support of the CDIID (the Ethics wing of the police) and all exhibits are with the ACC. It is believed this is the beginning of a nationwide clamp down on police illegality and corruption by the ACC. The 8 police officers have all been detained, including a pregnant officer.