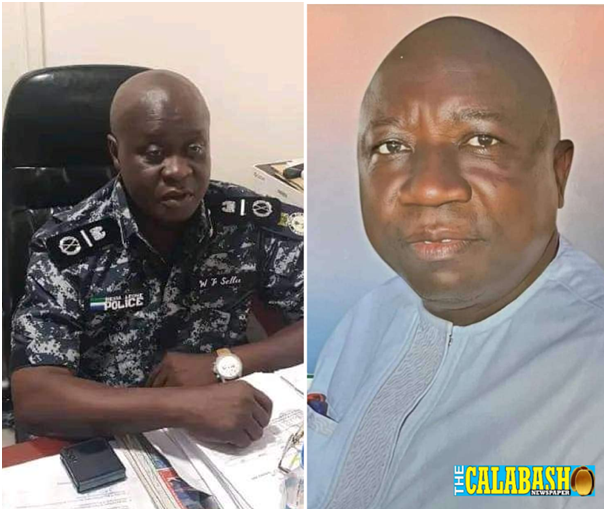 By Amin Kef-Ranger
The Security Sector, on the 6th August 2022, in a Press Release signed by, Abdulai Caulker, as National Security Coordinator stated that it has been closely following social media audio, video, and text messages inciting the public to demonstrate against the State.
It continued that it wishes the public to know that no group or group of persons have requested for permission as required by law, either verbally or in writing, from the Police to hold such demonstrations adding how nobody has come forward as leader or organizer of such events.
In that regard, the security sector said it would like to advise all citizens to go about their normal business, and not to heed to calls for faceless demonstrations.
The security sector, assures that it is firmly in control and remains committed to its obligation to secure all citizens and their properties, and will ensure that all necessary actions to make the country stable are taken without fear or favor.
In a related issue, the US Embassy in Sierra Leone stated that there is much chatter around town and on social media concerning Monday, August 8 and potential protests/demonstrations/strikes and cautioned its nationals to be wary of any untoward development.
"If you observe a crowd gathering or find yourself near one, the safest course of action is to depart the area and find a safe location," the Embassy admonished.
The Sierra Leone Police (SLP), on its part, said it is deploying additional forces to strategic locations throughout Freetown on Monday maintaining how there have been no official demonstration requests submitted to the SLP and no specific locations have been identified for possible demonstrations.
As many awaits, Monday, August 8, the Sierra Leone Police which is charged with the responsibility to protect lives and properties have confirmed that it has not received any letter of permit to stage a demonstration from any organization or individual.
ACP Brima Kamara, the Police Media boss, said they are paying no credence to such an untrue statement adding how the Police are in readiness for any uproar which is part of their daily duties.
He urged all Sierra Leoneans not to countenance such plans and went on to assure all and sundry that everything is under control.
He said it should be noted that citizens have the right to stage demonstrations if they feel aggrieved or dissatisfied with a certain regime, but stated that it is also the norm that the Police should give clearance to the individual (s) or organization that wishes to take such ventures.
The Police Media Boss concluded that if there is no clearance from the Sierra Leone Police there would be no demonstration and all are urged to go about their normal daily activities.