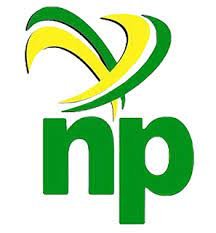 By Amin Kef-Ranger
Steadfastness in optimal service delivery has made NP Sierra Leone Limited (NP-SL-Ltd) one of the most outstanding and vibrant companies that is steadily operating, in thick and thin, in this country. Such largely emanates from the dogged determination on the part of 35 former employees of the then British Petroleum company, which decided to fold up its operations and sold shares, which these workers bought out of their end of service benefits and used as seed capital to commence the running of the now renowned NP-SL –Ltd.
Setting up the company was just one accomplished feat, but taking it from that level to where it is today, speaks volumes of the selflessness on the part of the shareholders, who were all Sierra Leoneans, to see their 'baby' grow and succeed up to an appreciable stage that they were yearning for. It is this selflessness on the part of the shareholders which eclipsed personal aggrandizement, misappropriation of funds and insincerity to such an extent that the resultant effect culminated into an overall success story.
At this material point in time the company has bagged a whole lot of recognition for its outstanding performances in the line of marketing qualitative petroleum products. It stands to be contested that NP-SL Ltd is the number one oil marketing company in this country, which is equal to none, as it continues to break new frontiers in its expansionist drive.
When the name NP is called, what immediately comes to mind is 1st for Customer Care and this is not a mere masquerading in borrowed robes, but rather a true accomplishment of what the company fervently believes in and is striving towards actualizing. To the shareholders and Management of the company, providing utmost satisfaction in its service delivery to its esteemed as well as numerous customers is just as important as importing petroleum products into the country. Keen consideration is given to marketing high grade products that customers utilize for the effective performances of vehicles and other gadgets.
Besides, the company ensured that its pumping machines used in Filling Stations are modern and standardized in order to give customers their monies' worth. These machines are very transparent, as it displays the number of litre pumped and the corresponding prices. Besides, customers concerns and suggestions are taken into consideration when policies are mapped out and Management decisions are arrived at, which makes it possible for various shades of opinions and inputs to be factored into how the company tailors its operations.
With the avowed aim of making their customers feel at home, NP-SL-Ltd has made the procurement of petroleum products very simple by introducing the use of NP Smart Card. NP Smart Card has unique embedded security features which cannot be easily faked by unscrupulous persons and the Card could be topped up to contain a considerable amount of money which a particular customer could use for purchasing purposes, with amounts deducted depending on the quantum of the products so far demanded. Indeed, it is a latest technological device and is becoming very trending.
For effective cooking purposes the company also has on offer for sale NP Gas, a device found in different cylinder shapes, that could be accessed at all the company's Filling Stations as well as authorized dealers at affordable prices. Environmentally and medically certified as user friendly, NP Gas is presently going like hot cakes and there are energized workers in all the stations that readily offer tips or guidance as to how to optimally make use of this wonderful gadget. As a matter of fact a particular user can easily gain access to gas for refilling purpose.
A marked feature of the company has to do with its one hundred percent 'Sierra Leoneanship', having shareholders, Management and general staff who are all indigenes. Such a premium placed on making use of local talents and raw materials are parts of the core bedrock of the much talked about Local Content Policy.
Employing knowledgeable Sierra Leoneans to execute certain tasks has been a cardinal principle that has permeated the company's existence throughout the periods it has been in active existence and such has been paying meaningful dividends. It also means offering various training opportunities to broaden the knowledge horizons of its members of staff for sound contributions to the company's viability and buoyancy.
Bent on maintaining that stance, the company has been helping in poverty reduction because by offering job opportunities, either directly or otherwise, it is putting monies in the pockets of individuals to take care of responsibilities. Monies are spent internally as opposed to a situation where the company should have concentrated on importing foreign expatriates to do tasks that indigenes could do better.
NP-SL Ltd has, over the years, in its drive to roll out the company's Corporate Social Responsibility complementing Government's efforts to enhance improved standards of living. It has offered institutional capacity supports to vibrant entities as was recently done to the National Fire Force by facilitating the construction of a state-of-the-art water facility at the Force's Kissy Branch, from which water could be sourced to respond to any fire emergency within that part of the country and even beyond to the entire Greater Freetown. This is just a microcosm of the kind gestures that the company has dished out, all with the objective to make lives better.
To have branches in different parts of the country and going further to have presence within the West African sub-region tells of how the company is determined to grow. We now have NP in Liberia, Guinea, Ivory Coast and The Gambia and the vibrant functioning of  all those branches is a true testimony of how successful its shareholders and Management want to see customers enjoying qualitative petroleum products. The company is providing job opportunities in those countries and at the same time paying taxes, which form components of generated revenues that are used by the respective Governments to undertake the implementation of various development programmes and projects.
NP-SL is moving on the right trajectory and deserves all the necessary support it requires to move from one height to another. The company is poised to continue creating meaningful impacts and consciously moving towards the direction of always setting the pace for others to follow.
Sierra Leone's leading oil marketing company, the National Petroleum Sierra Leone Limited (NP-SL-Ltd) has been very steadfast in its service delivery of high standard petroleum products, which it imports since this country is not an oil producing nation. All we need to do at this point in time is to give the company all the necessary support needed to make it become much stronger than it is at the moment.