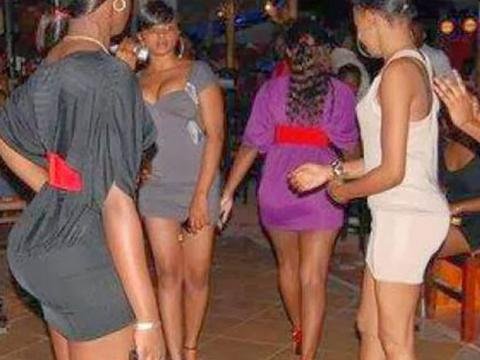 A latest survey done in Freetown has shown that 21% of prostitutes in the capital Freetown are children. The research which was done by Pink Power Organization and Brighter Horizon Project also revealed that most of these children had their first sexual experience through rape.
The research shows that these children who constitute this category fall within the age bracket of 11 and 15.
"These children had their first sexual experience through rape. They were raped by family members mostly by uncles and other relatives," the summary of the report reads.
In Sierra Leone, girls under the age of 18 cannot legally consent to having sex.
These statistics are a shocking revelation of the condition of girls in the country. The organizations which conducted the research say they interviewed up to 400 prostitutes in the city to come to these conclusions.
Recently there has been a public outcry on the spate of rape cases against women and girls in the country. This led to the declaration of a state of emergency on rape by President Julius Maada Bio.
In Sierra Leone there is a high social stigma attached to rape and prostitution, as a result many of the girls and women involved have been left affected by sexually transmitted diseases or pregnancy.
A volunteer with Pink Power, Khadija Bangura, said a lot of the reasons why these children go in to prostitution are poverty related.
"Many children are involved in this as a result of poverty. Most of them are orphans. They are responsible for themselves. The only way to achieve this is to have sex," she said during the launching of the report.
She added: "The country cannot cater for vulnerable children like these, except NGOs take the responsibility."
Marie Shyllon, a worker with Brighter Horizon Project, said both organizations do not just stop at gathering data, that they have also been working with these girls to give them viable alternative livelihoods.
"We have helped teenage girls to escape prostitution; we have helped more than forty girls. We take children who are involved in this (prostitution) from the street, provide them with houses to live, education, training, food and pocket money, "she said.