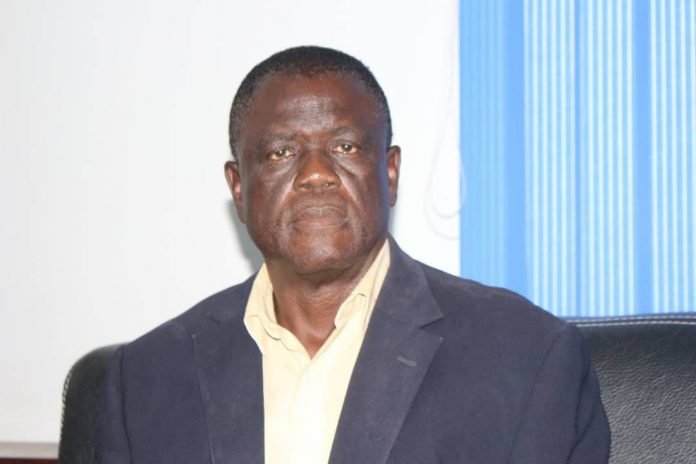 Permanent Secretary, Ministry of Internal Affairs, has disclosed that his ministry is currently undergoing massive reforms because he has the political will to perform.
Sheku Kamara, who doubles as Commissioner for Oaths speaking exclusively in his Gloucester Street office in Freetown on Thursday, 11th July, 2019, said shortly after the Minister of Internal Affairs and his deputy were appointed to the ministry, they have worked with him assiduously to create the Coroner's Office and they had hired the services of a Coroner.
"Preparations are underway to create two new directorates – the Directorates of Policy and Strategic Planning and that of Finance and Corporate Services – at the Ministry of Internal Affairs. I have introduced an inter-agency meeting on a fortnight basis, where all of us meet and give update on our various activities," he said.
He said his ministry supervises eight internal security departments and agencies in the country, adding that they include the Sierra Leone Police, National Fire Force, Sierra Leone Correctional Service, the Immigration Department, Sierra Leone National Commission on Small Arms, Independent Police Complaint Board, National Civil Registration Authority, and National Drug Law Enforcement Agency.
"We have been embarking on border patrols in the country. In fact, we are envisaging to create the ministry's branches across the country. This move would enable us to supervise all the agencies at the regional levels," he said.
He noted that his ministry always engage the Sierra Leone Police Force so as to ensure that their actions do not go against the very people they are bound to protect.
The Internal Affairs Permanent Secretary said they advise the hierarchy of the police to have a balance in the way they recruit and promote their personnel, noting that police officers must not be recruited or promoted based on their regional background, political affiliations, religious beliefs, among other biases.
"In the area of Sierra Leone Correctional Service, we have made several reforms which are benefiting the inmates. We no longer have prisons but correctional centres. It is no longer an incarceration zone but a training ground. We now have inmates that are engaged in carpentry, masonry, tailoring, cobbling, wielding, among other craftsmanship," he said.
He disclosed that bank accounts have been opened for inmates that are involved in craftsmanship, adding that proceeds that are generated from their trade, are being sent to their respective accounts, which would be subsequently given to them when they are released.
Sheku Kamara said plans are underway to decongest the Maximum Correctional Centre on Pademba Road in Freetown, adding that they have acquired over 90 acres of land in Songo, whilst they continue to look out for funds to construct a new correctional centre.
At the National Fire Force, he said, plans are underway to procure more fire engines so as to be able to timely respond to fire outbreak.
"We used to have over 200 hydrants in Freetown, where our fire fighters would go and get water for emergency response. But we only have over 20 hydrants now as most of them were destroyed during road construction works. But plans are underway to create more hydrants," he said.
He said at the National Drug Law Enforcement Agency (NDLEA), they are doing lot of sensitizations against drug abuse and trafficking, which has subsequently yielded dividends.
"At the Immigration Department, plans are underway to relocate the purchase of passport forms to the premises of the Sierra Leone Postal Services on Siaka Steven Street. This move is to reduce the overcrowding that we are faced with at the ministry's premises on Gloucester Street. We are also planning to start the issuance of E-Visas to people," he disclosed.
The Permanent Secretary said at the National Civil Registration Authority (NCRA), they have harmonised the gap that used to be between NCRA and Births and Deaths Department.
He added that there were differences among the information on the birth certificates and that of the national identity cards but they have now merged both institutions so as to address the gaps.
"At NCRA, we embarked on the verification of all government workers so as to ensure that names that do not exist, do not appear on the government payroll," he said.
He said at Sierra Leone National Commission on Small Arms, which regulates the use of all arms and ammunition in the country, they have embarked on the numbering and construction of armouries to store arms.