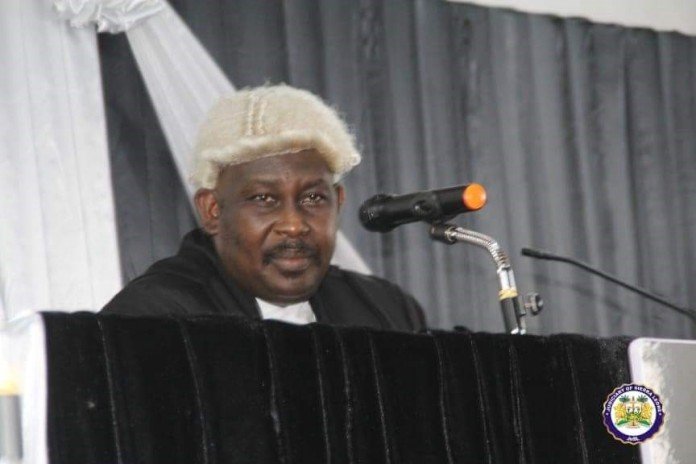 In a recent development, the Supreme Court of Sierra Leone, on the 14th July, 2023, rejected the recusal application filed by Charles Francis Margai, Solicitor and Counsel for Patrick John and the Peoples Movement for Democratic Change (PMDC). The application sought the removal of the Honorable Chief Justice, Justice Desmond Babatunde Edwards, and Justice Ansumana Ivan Sesay from the case on procedural grounds.
The panel, consisting of esteemed Justices including the Chief Justice, Justice Nicholas C. Browne-Marke, Justice M. F. Deen-Tarawally, Justice Alusine S. Sesay, and Justice Ansumana Ivan Sesay, unanimously decided to dismiss the application.
The case was initiated by Patrick John and the PMDC against Mohammed Konneh, the Chief Electoral Commissioner, the Electoral Commission for Sierra Leone (ECSL), and the Attorney General and Minister of Justice.
The Justices noted that Charles Margai, in a manner characterized as "rudeness and charade," announced his representation on the day of the hearing and subsequently requested the recusal of the Chief Justice and Justice Ivan Sesay from the case.
Margai argued that the Chief Justice's swift swearing-in of the President-elect suggested foreknowledge of the election result or a premonition thereof. He further contended that it would be improper for the Chief Justice to participate in the panel considering the issues related to the propriety of the electoral process.
The Court informed Margai that a recusal application should be submitted through a motion, but he disregarded that requirement and continued with the oral application.
In response, the Chief Justice cited Section 122(2) of the Sierra Leone Constitution, which grants the Supreme Court the authority to treat its previous decisions as binding and depart from them when necessary. He emphasized that an application for recusal must be supported by an affidavit and filed as a formal motion, which Margai failed to do. Therefore, the oral application was dismissed.
The Chief Justice, in agreement with the other Justices, concluded that Charles Margai could submit a motion for recusal within ten days from the date of the ruling. Failure to do so would result in the proceedings moving forward for the substantive action to be heard.