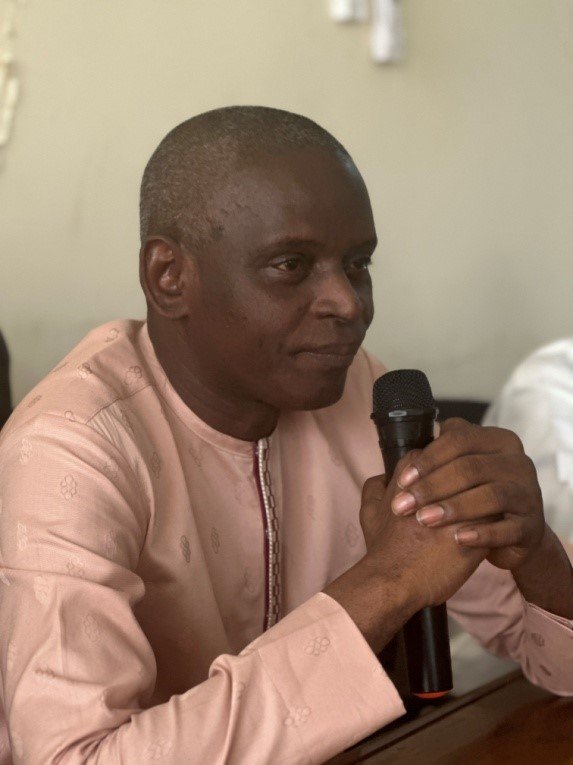 By Amin Kef (Ranger)
In an official press release dated August 7th, 2023, Alhaji Saiko Amadu Tejan-Jalloh, the Secretary-General of Tabital Pulaaku International Sierra Leone Chapter (TPI-SL), has addressed recent concerns related to the organization's leadership and legal status. The press release aims to clear up any confusion and reaffirm the legitimate representation of Tabital Pulaaku International Sierra Leone Chapter.
The press release was prompted by circulating press releases attributed to Lamido Issa Bi Amadou, Secretary-General of Tabital Pulaaku International (TPI), which seemed to suggest that Abdul Razak Bah was leading the Sierra Leone arm of Tabital Pulaaku.
The TPI-SL Directors/Executive have taken this opportunity to set the record straight, especially for the Fullah community in Sierra Leone. The press release highlights several key points to provide accurate information:
Legal Recognition: Tabital Pulaaku International Sierra Leone Chapter, under the leadership of Alhaji Amadu Juldeh Sowe, is a legally registered entity in Sierra Leone and adheres to the guidelines outlined in the Company's Act of 2009.
Charitable Entity: TPI-SL's establishment as a charitable organization underscores its mission to operate for the public good rather than profit. It is authorized to acquire assets that align with its charitable objectives, a decision informed by legal advice.
National Representation: TPI-SL holds the distinguished position of being the national association for Sierra Leone within the federation of national associations comprising Tabital Pulaaku International.
Authority Acknowledged: The relevant authorities in Sierra Leone have unequivocally confirmed the charitable status and legal authority of TPI-SL to conduct its operations within the country.
Annual Renewal: TPI-SL diligently renews its registration with the TPI Federation on an annual basis. Prior to its registration, there was no recorded entity named Tabital Pulaaku Sierra Leone.
Correct Name Usage: The Press Release underscores the accurate name of the organization as "Tabital Pulaaku International Sierra Leone Chapter," cautioning against any deviation from this nomenclature.
Leadership Mandate: TPI does not possess the jurisdiction to appoint an Executive that lacks the requisite two years of membership in a national chapter.
Local Leadership Autonomy: The leadership of Tabital Pulaaku International Sierra Leone Chapter is a prerogative exclusively vested in its membership, which boasts a robust count of over 10,000 individuals.
Commitment to Principles: TPI-SL reiterates its unwavering commitment to upholding the rule of law, promoting unity, peace, and forward progress within the Pulaaku community.
Calm and Continuity: In light of recent developments, TPI-SL encourages its members to remain composed, reassuring them that the press release from TPI will not hinder the organization's ongoing activities. The organization remains dedicated to its core mission of community support and development.
The Directors/Executives of Tabital Pulaaku International Sierra Leone Chapter underscore their intention to foster constructive discourse and harmonious unity. They called upon all members to honor the shared principles that bind them. Notably, the Elders and Senior members of the Fullah Community in Sierra Leone have extended their endorsement of TPI-SL's leadership, emphasizing its commitment to nurturing peace and unity.