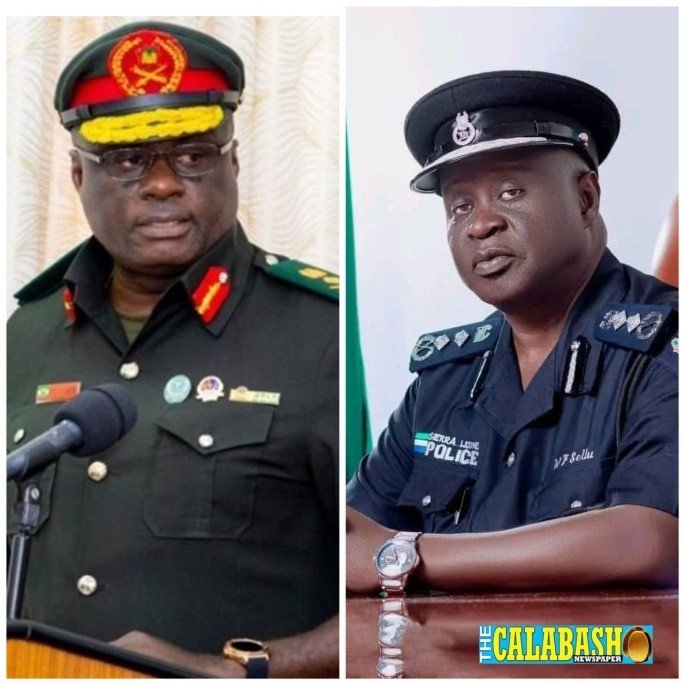 By Amin Kef (Ranger)
In a groundbreaking press conference held on Tuesday, August 8, 2023, the Ministry of Information and Civic Education revealed a significant security operation that has successfully thwarted a subversion plot against the State. The conference, held at the Ministry of Foreign Affairs and live-streamed across multiple platforms, featured prominent Government officials, including the Chief Minister, Dr. David Sengeh, Finance Minister Dr. Fantamadi Bangura, Military Chief Lt. Gen. PK Lavahun and Women's Forum President, Sally Adams.
Minister of Information and Civic Education, Chernor Bah, underscored the Ministry's commitment to achieving substantial results within its first hundred days. The focus of this event, however, was the unveiling of a meticulous security operation that has led to the arrest of numerous individuals involved in plotting against the nation's stability.
The Security Sector's proactive measures have resulted in the arrest of eight mid-level officers and six non-commissioned officers of the Republic of Sierra Leone Armed Forces (RSLAF), as well as two officers of the Sierra Leone Police. Additionally, a retired Chief Superintendent of Police and two civilians who aided the investigation have been apprehended. While five military officers and three Sierra Leone Police officers remain at large, citizens have been urged to report any suspicious activities promptly.
Addressing the Press, Inspector General of the Sierra Leone Police, William Fayia Sellu, assured the nation of the Police's resolve to bring the fugitive suspects to justice. He emphasized that the situation is under control and implored citizens to cooperate with law enforcement by promptly reporting any unusual behavior.
The uncovered plot is believed to be linked to an attempt to disrupt the peace, reminiscent of violent clashes during protests in August 2022. The Security Sector, in collaboration with international agencies including Interpol, is actively pursuing the individuals involved in subversive activities both within the country and beyond its borders.
Adding an international dimension to the operation, the Sierra Leone Police confirmed the arrest of retired Chief Superintendent of the Sierra Leone Police, Mohamed Yaetey Yaetey Turay, in Liberia. He is suspected of playing a role in subversive activities and is set to be extradited to Sierra Leone for questioning.
Amid these developments, Lieutenant General P K Lavahun, the head of Sierra Leone's Army, addressed the nation's soldiers directly. He called on them to remain steadfast in their loyalty to the Government and to distance themselves from political endeavors. Lt. Gen. Lavahun emphasized that the recent arrests were devoid of tribal influence and reiterated the army's unwavering commitment to upholding peace and stability.
As investigations continue, Sierra Leone stands united against any threat to its peace. The Security Sector remains resolute in its pursuit of justice, and the nation looks forward to a future free from subversion and disruption.