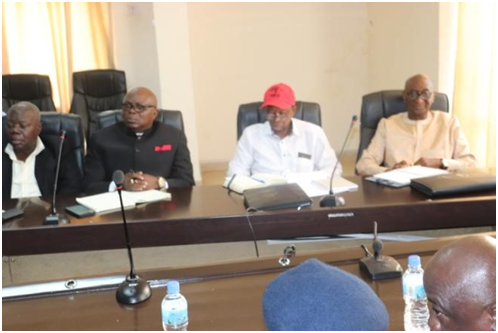 By Abubakarr Harding
A proposed meeting that was scheduled to take place between the Political Parties Registration Commission (PPRC) and the elders, as well as key stakeholders of the APC Party, materialized on the 15th November 2022 to discuss the current impasse among members of the Interim Transitional Governance Committee ( ITGC).
The PPRC Chairman, Lawyer Abdulai Masiambay Bangurah informed the meeting that there is a deep division in the ITGC and that if necessary steps are not taken will not augur well for the progress of the Party.
After a closed-door meeting by the stakeholders, it was resolved among the stakeholders and elders that they will intervene in bringing the ITGC together and engage in further consultations for the good of the party.