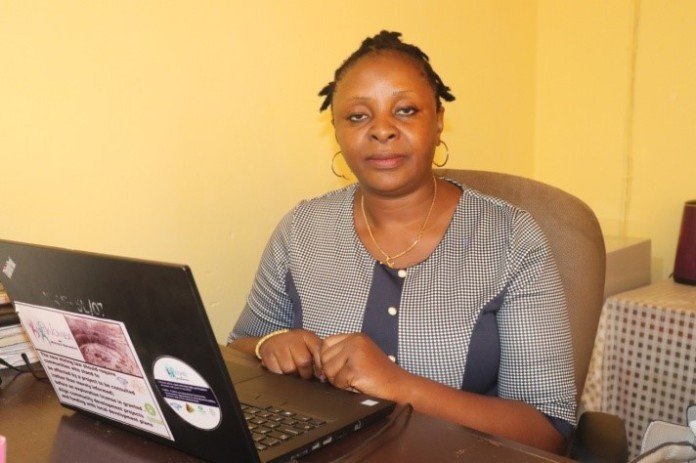 By Millicent Senava Mannah
There have been different women organizations promoting the rights of women in the country and one of such organizations is Women in Mining and Extractives.
This medium spoke to the Founder and Director of Women in Mining and Extractives (WOME), Esther Finda Kandeh, an organization promoting the rights of women in the mining sector. According to her, though the mining sector is a male dominated sector, however, there are women who are still engaged in it.
'' We work in three different segments, we work with women artisanal miners that are physically engaged in mining activities, we also work with women that are affected by mining activities in mining communities, some of them can't farm anymore because their land has been taken away from them, we work as well with women that are employees in the mining sector.''
Esther Finda Kandeh pointed out that Mining communities are in very remote areas in the country and the women are the most vulnerable in those communities.
According to her, they have carried a number of activities like training, capacity building for women, as well as educating them about their rights and how they should stand for their rights, and how they must also contribute to policy reforms in the country.
''If a woman don't have resources her vulnerability would be higher, she won't have the confidence, she is at the mercies of her man and the community. So what we do is to build the capacity of these women,'' she further disclosed.
The Founder and Director also revealed that there are some communities that are engaged in animal husbandry and they buy animals for them further pointing out how in other communities they buy rice mill machines for them but went on to say that they don't interfere with their businesses as they just oversee what they are doing.
''There are some women that are being abused sexually in the mining communities, we carry out psycho-social support for them, we don't leave them like that, we support them financially to undertake agricultural businesses or whatever is there choice of business.'' Esther Finda Kandeh stated.
She maintained that, these sexually abused cases are connected to mining, in areas where artisanal mining is going on underscoring that some of these women are being brutally raped and some were gang raped.
''They are going through a lot and some of them are having lots of medical issues to be attended to because of that. We are bringing those that are artisanal miners together to what we call safety , by forming them into cooperatives, so that they don't mine alone among men,'' she stated.
She continued that they divided these women into groups and offered them seed money stating that they are happy with the results from these women as they see them working together adding how they just want the capacity of these women to be built and for them to have confidence in themselves.
''Wherever you find yourself as a woman no matter the community you find yourself, even in a rural community, you should be strong, financially capacitated and socially knowledgeable about  issues,'' she maintained.
She further disclosed how they have taken few women out of the country to see what is going on outside, and how they came back empowered averring how such exchanges build the confidences in them.
Esther Finda Kandeh expressed the view that as the GEWE Bill advocates for women to be financially capacitated they want to see more people undertaking endeavours that will help them to develop their financial capacities.
"We are looking for more women to step up and champion the issues of their fellow women," she expressed optimism and hoping to see more space given to women in the country.