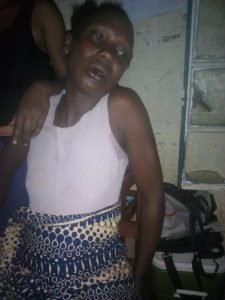 Reports within the confines of this medium has revealed that one Hon. John Sattie Kargbo of Constituency 111 in the East End of Freetown has allegedly transformed himself into a beast and demi-god as he stand accused of beating up 5 women, Finah Bah aged 21, 68 year old Haja Fatmata Samura, Doris Mansaray aged 29 and four months pregnant including 2 witnesses Saio Kamara aged 20 and Mariatu Mansaray aged 29.
Hon. Sattie Kargbo is said to be residing at Deep Eye Water.
The said incident took place at around 17:00 to 18:00 hrs at Rokel village last Friday 1st March 20i9. All the victims who suffered the assault are residents of Rokel and residing within the same residence or compound where the incident occurred,
It was understood that the victims reported the case at the Hastings Police Station.
Police Officer, Abubakarr Sidique Kanu, who was investigating the matter, intimated that the five victims reported the issue claiming that Hon. Sattie Kargbo assaulted and brutalized them.
He furthered that the matter has been referred to the Kissy Police Division.
When he was contacted the APC Honourable claimed that as a matter of fact he was the one who was beaten by the women stating how he sustained a cut on his hand and one of his legs is swollen.
Hon. Sattie Kargbo said that it was one child who said that Finah Bah alias Mimi (one of the ladies allegedly beaten) who stole his phone and after that Mimi started raining abusive language on himself and his wife.
He added that the five women are his tenants and it was one of them who was suspected of stealing his phone saying he made a report at a Police Station.
The aged woman was admitted at a hospital.
The 21 yrs old woman by the name of Doris is believed to be 4 months pregnant and she is reportedly in serious pain.