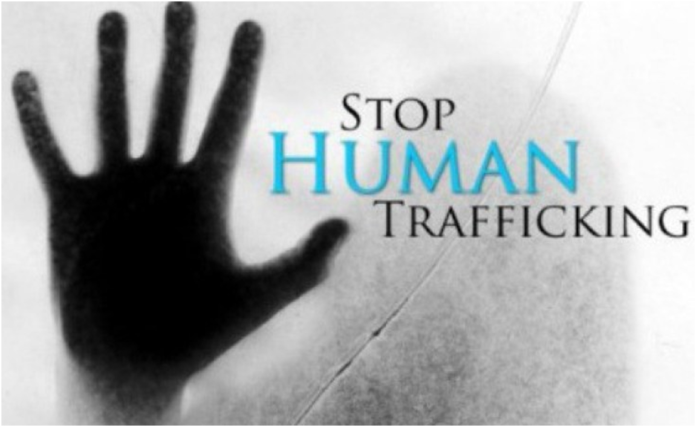 Report By: Farid Kefel, for The Calabash Newspaper
Information collected from various destination countries reveals that traffickers have trafficked Sierra Leoneans abroad for different forms of exploitation. Much trafficking to the E.U. appears to be for prostitution, as data shows that all assisted trafficked persons in the Netherlands were working in the sex industry. In the Middle East, Lebanon underwent identification as a key destination for Sierra Leonean children. Traffickers generally recruited them with promises of education or well-paid jobs. However, in reality, these children worked as domestic workers and often experienced sexual exploitation from their employers.
Available data suggest that traffickers trafficked children to West Africa for working in plantations in Guinea and on the Ivory Coast, begging, committing petty crimes, and prostitution. The presence of Sierra Leonean unaccompanied minors (UAMs) in various destination countries is arguably a signal of trafficking risk. Civil society groups regularly comment that trafficking is "an emerging issue" that has existed in Sierra Leone for a long time, but now has a fresh identity as a form of exploitation. Traffickers move a large proportion of Sierra Leoneans internally from mostly rural areas to cities and towns. This form of trafficking impacts a significant amount of children who experience exploitation for sexual or labor purposes.
Sierra Leone is a source, transit, and destination country for children and women trafficked for the purposes of forced labor and commercial sexual exploitation. Trafficking within the country is more prevalent than transnational trafficking and the majority of victims are children. Within the country, women and children are trafficked from rural provinces to towns and mining areas for domestic servitude, sexual exploitation, forced labor in diamond mines, petty trading, petty crime, and for forced begging. Women and children may also be trafficked for forced labor in agriculture and the fishing industry. It is important to be aware of the extent to which human trafficking is an issue and how trafficking cases occur. Baseline information that one can use to evaluate the further growth of the problem, as well as the effectiveness of the policies and programs in place to tackle trafficking must also emerge. More in-depth qualitative research is necessary to understand the nature of trafficking in the country, including the recruitment process, the routes and destinations, victim profiles, and the forms of exploitation.
The key to stopping and addressing human trafficking in Sierra Leone will be the implementation of anti-trafficking legislation. The police must learn about the recent trafficking law and its required elements, and the judiciary must receive training regarding how to enforce the law. Enforcement of policies and legislation on child protection needs to undergo urgent development. The porous nature of the borders of Sierra Leone requires attention in order to tackle trafficking and other forms of crime. Moreover, awareness-raising campaigns and income-generating programs must target rural areas where many trafficked children originate. While human trafficking in Sierra Leone is a serious issue, the increased counter-trafficking efforts are a step in the right direction.
Trans-nationally, Sierra Leonean women and children are trafficked to other West African countries, notably Guinea, Côte d'Ivoire, Liberia, Nigeria, Guinea-Bissau, and The Gambia for the same purposes listed above and to North Africa, the Middle East, and Western Europe for domestic servitude and sexual exploitation. Sierra Leone is a destination country for children trafficked from Nigeria and possibly from Liberia and Guinea for forced begging, forced labor in mines and as porters, and sexual exploitation. There have also been cases of children trafficked from refugee communities in Sierra Leone. However, the U.S. State Department's Office to Monitor and Combat Trafficking in Persons placed the country in "Tier 2" in 2017. The government has demonstrated substantial efforts to prevent human trafficking; therefore, Sierra Leone has received an upgrade to Tier 2. These efforts included the increase in investigations and prosecutions, the arrest of traffickers for the first time in 15 years, increased training for trafficking officials, the commitment of an NGO center to the development of victims' shelters, and the establishment of anti-trafficking task forces at the district level.
However, the Government still did not meet the minimum standards in several key areas. Shelter and services, especially for male trafficking victims, remained inadequate. Law enforcement did not investigate past reports of corruption and complicity which impeded law enforcement efforts. Sierra Leoneans remained susceptible to traffickers as labor migrants. The government had to rely heavily on NGOs and private shelters, including UNICEF — a large advocate against child trafficking in Sierra Leone.
The Sierra Leonean Government demonstrated limited efforts to protect trafficking victims during the last year. The government does not operate its own shelter but refers victims to the nation's only trafficking victim shelter, which is located in Freetown and operated by IOM. The Family Support Units (FSU) of the Sierra Leone Police (SLP) turned over intercepted trafficking victims to the Ministry of Social Welfare (MOSW), which then referred the victims to IOM for assistance. Some victims outside Freetown were not referred for care, however, due to lack of transport to the capital or the difficulty of travel during the rainy season. The Government reported that it referred 14 trafficking victims to IOM for assistance in the 2007 calendar year. In January 2007, the Sierra Leonean Embassy in Conakry received from the Guinean Government and protected 10 suspected child trafficking victims and returned them to Sierra Leone. The MOSW and IOM determined that the children were in fact not trafficking victims, but were related to the aforementioned four Sierra Leonean women whom Guinean authorities had suspected were trafficking these children into Sierra Leone. The children were reunited with their parents under the supervision of the MOSW.
The Government of Sierra Leone does not fully comply with the minimum standards for the elimination of trafficking; however, it is making significant efforts to do so, despite limited resources. The Government reported that it prosecuted five traffickers, but was unable to provide data on trafficking convictions. While Sierra Leone reported that it referred victims to an international organization's shelter, the number of victims referred was low.