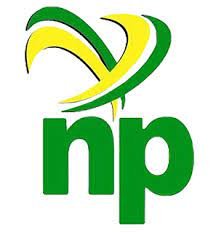 By Amin Kef (Ranger)
NP- Sierra Leone Limited (NP-SL Ltd), being the leading indigenous-oriented petroleum marketing company in the country and beyond, is progressively expanding its operations as evident in the commissioning of new Filling Stations in different parts of the country.
Also, as a dependable business entity that has over the years demonstrated shrewdness and efficiency in the importation and marketing of various petroleum products among which we have diesel, petrol, gas, lubricants like Castrol Oil as well as other products, NP-SL Ltd has become a household name and many now repose confidence in it for its timeliness and orderliness.
It is against such a backdrop that, on a frequent basis, certain savvy business individuals do not hesitate to partner or collaborate with NP-SL Ltd to open up Filling Stations in different parts of the country, places where hitherto it was extremely difficult to access those petroleum products. Such collaborations are bordered on mutual trust and the objective of not only maximizing profits but to meaningfully contribute to overall national development.
When cognizance is taken of the fact that the opening of new Filling Stations provides employment opportunities for the jobless then one comes to the realization that NP-SL Ltd is indeed making a meaningful contribution in the reduction of unemployment.
Looking at it from the perspective that youth unemployment is a real social malaise that most times leads to high crime rates then the fantastic moves made by the company in the area of creating job opportunities are indeed worthy to be celebrated. To take it a little bit further, creating job opportunities is another way of reducing poverty in the country.
One way in which the Government derives revenue is through internal mobilization of funds and one channel is via the imposition of various forms of tax. Business entities are bound by law to pay taxes to the National Revenue Authority (NRA). Filling Stations fall within that bracket and by extension they are large tax payers. Those taxes paid are in return utilized by Government to provide basic amenities for the populace and fund other development projects.
NP-SL Ltd has etched its name in the sands of time as a company which does not compromise customer care and it is in that regard, long time ago, the company bagged the prestigious accolade of being 1st for Customer Care.
Management of the company is of the firm conviction that giving utmost satisfaction to its numerous customers right across the country is very imperative. The company has in all its Filling Stations calibrated pumping machines which pump the exact amount of fuel requested for and display the price at the same time.
It is on record that the company markets cookers which are known as NP Gas, manufactured in different cylinder sizes. They are environmentally friendly, easy to refill with gas that can be secured at the company's Filling Stations where NP Gas could also be accessed.
To simplify transactions, the company introduced the NP Smart Card which could be used to purchase fuel without using physical cash. As long as the NP Smart Card has credit in it such could be used to buy fuel at certain Filling Stations. It is a quick, safe and a secured way of conducting transactions which many have lauded the company for.
NP-SL Ltd is one company that long ago made it a laid down policy of predominantly employing indigenes everywhere it is operating. This policy is in sync with the country's Local Content Policy which the company continues to uphold.
Note that the company is also operating in neighbouring Guinea, Liberia, Ivory Coast and The Gambia.
It can be safely anchored that indeed NP-SL Ltd's expansionist drive is largely driven by competent and efficient Management initiatives. One thing which is indisputably incontestable is the fact that the company is making steady progress within the petroleum landscape of the country.