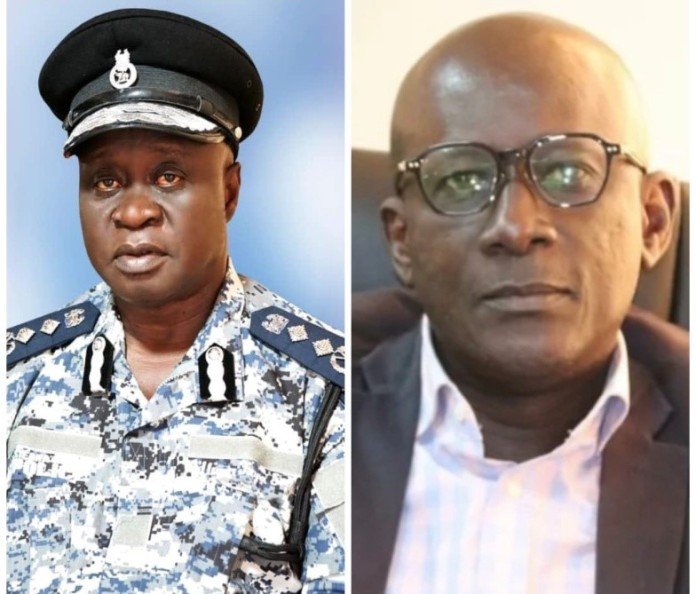 By Amin Kef (Ranger)
Ahead of the June 24 Multi-tier Elections, the Chief of Staff of the Office of National Security (ONS), Francis Langumba Keili, has affirmed that the ONS will demonstrate a strong presence in all regions in the country to deter wrongdoers nationwide.
The ONS Chief of Staff made that affirmation during an Election Preparedness National Stakeholders Conference that was held on the 8th June, 2023 at the New Brookfields Hotel in Freetown.
He pointed out in no uncertain terms that those who attempt to disrupt the electoral process will face severe consequences, one of which could be imprisonment at either Pademba Road or Mafanta prisons saying it loud and clear that the importance of security during this election cannot be compromised or negotiated.
"Starting today we shall be putting up a show of force. If you think you will disrupt the process you will face the consequences, you will either spend time at Pademba Road or Mafanta Prison. Security in this election is non-negotiable".
On his part, the Inspector General of Police, William Fayia Sellu, gave assurance to Sierra Leoneans of tight and robust security throughout the country. He also assured of preparation and determination on the part of Police personnel to provide professional security during and after the elections.
The IG mentioned the presence of Police and Military personnel in strategic locations of the country, the mounting of a joint patrol in Freetown on a 24-hour basis as part of the Military Aid to Civil Power (MAC-P) to ensure free and safe movement of individuals.
He also made reference to the support provided by the Government in helping the Force acquire essential equipment which will place them at a vantage position to provide the needed professional policing at this crucial stage in the country's history.
Commenting on a planned protest that is mooted in certain quarters, the IG categorically pointed out that legally whosoever  said wants to protest must seek clearance from the Police stressing how failure in doing so is a punishable offence.
He gave assurance of the Sierra Leone Police being in control of the security situation further revealing how some arrests have already been effected in relation to the unlawful planned protest.
IG Fayia Sellu appealed to all Sierra Leoneans to act within the ambit of the law, go about their normal activities saying the security forces are  always out there to safeguard life and property. He called on those with useful intelligence to relay relevant information on any security related issues to the Police.