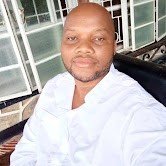 By Amin Kef (Ranger)
Renowned political analyst Tony Konomanyi has delivered a scathing analysis of the All People's Congress (APC) also shedding light on the party's internal struggles and the dire need for immediate reform.
In his thought-provoking piece, Konomanyi emphasized the significance of self-reflection and honesty within the party's ranks to avoid further disappointment and restore public trust.
Highlighting the deep-rooted issues plaguing the APC, Konomanyi unveils a party afflicted with long-standing weaknesses that have been ignored by its members. He criticized the morally flawed narrative the APC adopted during its time in opposition, pointing out the party's association with individuals tainted by corruption allegations and divisive behavior.
Konomanyi's scolding extended to the party's failed campaign strategies and the abandonment of key regions in Sierra Leone. He went on to accuse the APC leadership, led by Dr. Samura Kamara, of disregarding the efforts of loyal supporters and betraying alliances crucial to the party's success. The analyst also focused former President Ernest Bai Koroma and his inner circle, accusing them of holding the party hostage to their personal agendas.
It must be noted that the article underscores the urgent need for a complete overhaul within the APC, advocating for a change in attitudes and the rejection of past missteps.
Konomanyi called for the party to distance itself from individuals, such as Koroma, who threatened its very survival pointing out that  by addressing those issues head-on he  believes the APC can begin the healing process and regain credibility.
Konomanyi's scathing critique did not stop at the party's past failures as he highlighted the party's post-election response, characterizing it as a repetition of the same mistakes.
He then cautioned against the APC's inclination to cry foul and rely on international intervention, stressing that the international community is unlikely to support a party that rejected national inclusion and embraced the policies of a former leader tainted by corruption.
Konomanyi concluded by warning that without immediate and comprehensive reform, the APC is destined for failure and posited that reformation is the only path forward for the party to reclaim its lost integrity and secure a more promising future.