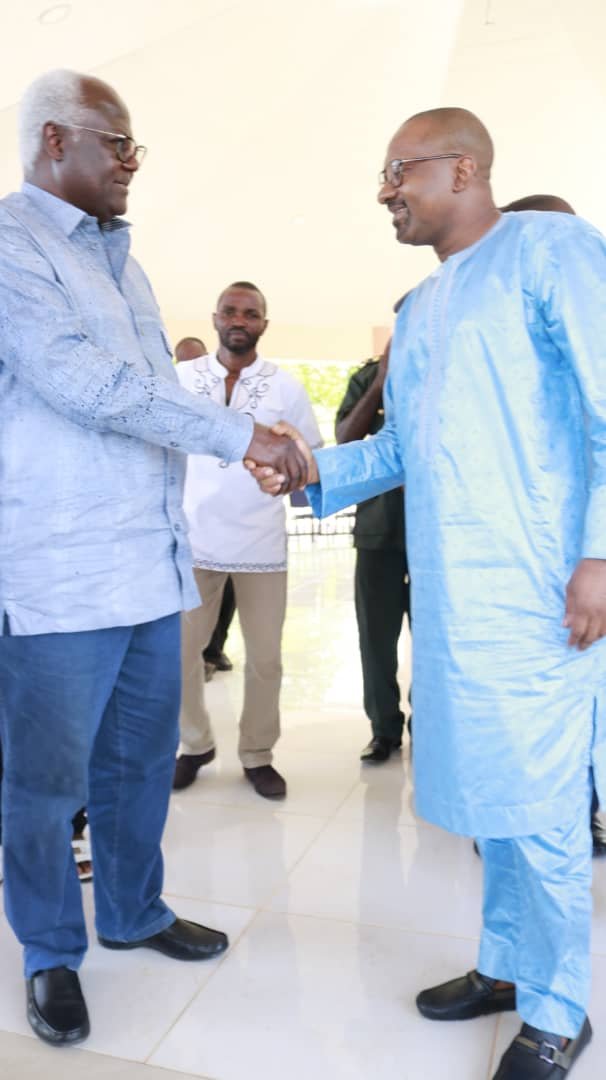 Hon. VP Juldeh Jalloh has reportedly visited the former President Koroma of Sierra Leone, Ernest Bai Koroma at his Makeni residence.
Reliable sources say, VP Juldeh's visit to Ernest Koroma may not be unconnected with the reinstatement of the former president's state security personnel and could have been initiated by President Julius Maada Bio, but we are yet to confirm this.
However, this move has been described by majority Sierra Leoneans as a step in the right direction by the SLPP New Direction Government of President Julius Maada Bio.
Many people view the VP's visit to Ernest Koroma as an instruction coming from President Julius Maada Bio. The VP was reportedly accompanied by the Resident Minister, North. Former 2018 flag bearer of the APC, Dr. Samura Kamara, was in attendance.
The two men reportedly had a one hour tête à tête in a closed-door meeting. Although the nature of their discussions have not been made public but it was evident from their dispositions that both men were happy to meet and discuss. It must be recalled that since President Bio assumed office last year, his Vice President has been at the fore front of his peace and mediation missions of his New Direction Government.
This is what Sierra Leone needs at this point in time if we are to move forward as a nation. We have come way from civil strife to conquering Ebola, mudslides and political misunderstanding and the people generally are calling on the government to exploit all avenues to ensure peace and national cohesion and therefore they are commending the government for going the extra mile to amend fences with the main opposition and other political players.