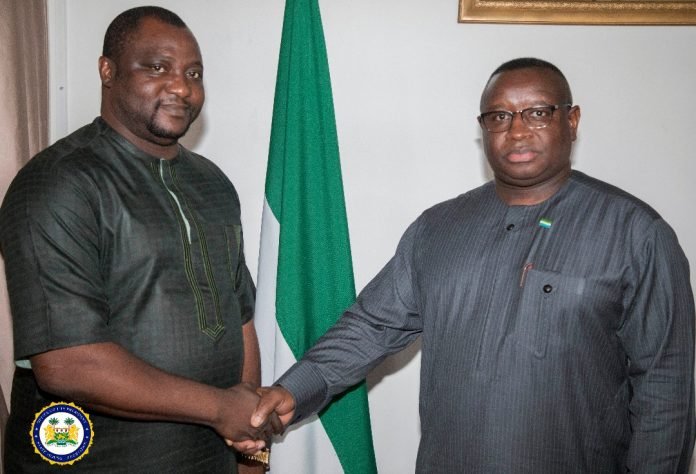 Newly-approved Ministers and Deputy Ministers have subscribed to the Oath of Office before His Excellency President Julius Maada Bio in accordance with the 1991 Constitution of Sierra Leone at a ceremony inside State House.
The public servants were Hon. Foday Rado Yokie as Minister of Mines and Mineral Resources, Dr. Edward Hinga Sandi as Minister of Trade and Industry, Umaru Napoleon Koroma as Deputy Minister of Justice and Ms. Mamadi Gobeh-Kamara as Deputy Minister of Information and Communication.
While congratulating them, President Bio said the task was a daunting one and would require a lot of efforts. He said they were taking up jobs that would require more energy and work with very little compensation, adding that they were expected to make the extra efforts to meet expectations.
"We have inherited a very difficult system but we have to move on because we promised the people of this nation that we will take up the mantle of leadership and definitely deliver. You all have been meticulously selected, so we expect you to measure up to those positions. I will take the lead and I expect you to follow because together we can succeed," he said.
In his response, the new Minister Rado Yokie, who spoke on behalf of the others, said they were thankful to the President for the opportunity to serve their country. He said they were aware of the challenges ahead and assured him of their readiness to do their best to actualise his campaign promises, among them to bring change to the country.