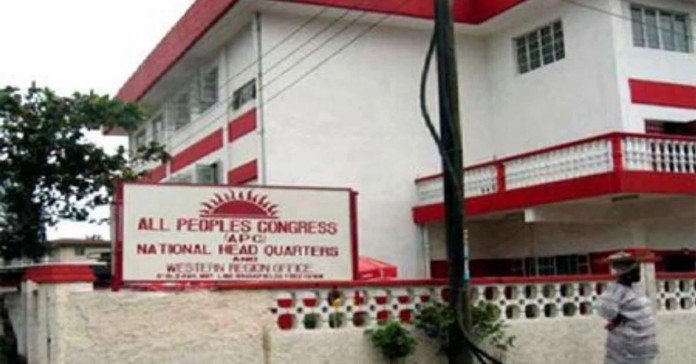 By Millicent Senava Mannah
In a bold statement, prominent lawyer Sorie Tarawally, known as "De Pa," voiced his concerns regarding the recent electoral loss of his party, calling for a change in strategy and a more inclusive approach.
Tarawally did not hold back as he addressed the disappointing election results, comparing them to the party's previous loss in 2018 but with an even wider margin. He emphasized that relying solely on regime change would not secure victory in future elections. Instead, he urged his fellow party members to engage with the Sierra Leonean people, transcending regional boundaries and incorporating diverse perspectives.
Expressing his frustration with the party's modus operandi, Tarawally criticized what he described as a prevalence of mediocrity and complacency within its ranks. He advocated for a departure from the status quo, acknowledging that the party's current course of conduct had proven unsuccessful in securing electoral success.
Tarawally also raised a concern about recent calls within his party to boycott Government and governance after the 2023 elections. Despite his sympathy for such sentiments, he cautioned against such a move, stating that it would only strengthen the ruling Sierra Leone People's Party (SLPP). He emphasized that the SLPP did not hold a two-thirds majority in a full Parliament and that boycotting would essentially hand them more power on a silver platter further revealing that the party leadership had disregarded the advice of the former Attorney General to challenge the election results in court.
Responding to critics, who opposed taking legal action, Tarawally questioned their reasoning and called attention to the potential consequences of not challenging the matter in court. As a legal expert himself, he expressed disappointment in the arguments put forth by those who dismissed the idea.
The outspoken lawyer concluded his statement by highlighting the personal attacks and insults he has faced for expressing his honest opinions based on his conscience, experience, and knowledge. He reiterated his commitment to praying for the best interests of Sierra Leone and his party, despite the challenges he has encountered.
Sorie S Tarawally, Esq, known as "De Pa," has gained a reputation as a prominent legal figure in Sierra Leone, respected for his principled stance and insightful commentary on socio-political matters.