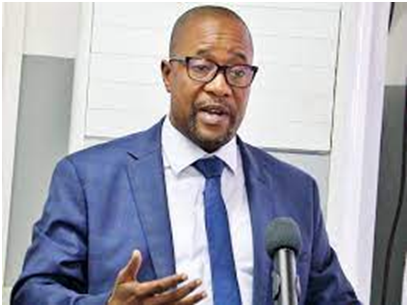 By Amin Kef (Ranger)
The National Cybersecurity Coordination Centre, on the 11th August, 2022 stated in a Public Notice that, in collaboration with the Ministry of Information and Communications and the Security Sector, it wants it to be known that according to Section 51 Subsection 1 of the Cybersecurity and Crime Act, 2021 any individual or group of individuals who engage in acts related to cyber terrorism, commits an offence and is liable on conviction to a term of imprisonment not less than 10 years and not exceeding 20 years.
It continued that Section 49 (1) also indicates that anyone who aids in such an act, which in this instance is the spreading of incendiary information on social media platforms to destabilize the State also commits the same crime.
The National Cybersecurity Coordination Centre maintained that in view of the above, Government has now put mechanisms in place for a robust monitoring of the social media spaces and platforms that can be accessed by Sierra Leoneans adding that the Government therefore wishes to draw the public's attention to that and is warning the public that anyone who is caught in the sharing of such information shall face the full consequence of the law.
It could be recalled that, in a similar cautionary way, the Government of Sierra Leone through the Director of Communications in the Ministry of Information and Communications on the 18th November 2016 stated that the Government has noticed that there has been the rampant misuse of the opportunities offered by Social Media platforms maintaining that while the development of New Media provides unprecedented opportunities, its misuse and vulnerabilities has the ability to create serious threats to the country's national security.
It continued that a huge quantity of the content disseminated via WhatsApp, Facebook and related microblogs clearly lack ethical regard for any social or security consequence adding that in as much as it serves as a very quick means of information dissemination, Social Media carries with it an expanse of security issues that can sometimes defeat its good purpose.
Highlighted was that much as Government remains committed to protecting the fundamental human rights with particular reference to the Freedom of Expression and the Press as enshrined in the 1991 constitution, measures shall in addition to NATCOM's effort be put in place to protect citizens' rights in the wake of the recent surge in social media abuse through propagating falsehood, deformation, character assassination and national security threats.
Government pointed out that to that end, WhatsApp Group Administrators (Admins) are encouraged to regulate the content of posts on their respective platforms as they would be held wholly responsible for creating and hosting a platform that does not only run contrary to the country's values as a society but also threatens the stability of the nation.